NATURALLYTHINKING LABORATORY TESTS
---
Test for Efficacy of Antimicrobial Preservation
Conducted by Naturallythinking Labs, The Tramsheds, Coomber Way, Croydon, Surrey, CR0 4TQ
Report Date: 06/01/2017 | Reference: ZCUSTOMER100196663B
---
What the test means
The Test for Efficacy of Antimicrobial Preservation demonstrates the effectiveness of a substance when used as a preservative within a cosmetic formula to stop the growth of such pathogenic organisms as Aspergillus brasiliensis, Candida albicans, Pseudomonas aeruginosa, Escherichia coli and Staphylococcus aureus.
---
Customer: Katjusa Reja Mozetic
Sample Description: Aloe Vera
Test Performed: Preservative Efficacy Test - Efficacy of Antimicrobal Preservation (BS EN ISO 11930:2012)
Reference: ISO11930
---
Sample preparation:
Aspergillus brasiliensis, Candida albicans, E-Coli, Pseudomonas aeruginosa, and Staphylococcus aureus are used to challenge the specimen for twenty-eight (28) days. Microorganism survival is monitored after seven (7), fourteen (14) and twenty-eight (28) days.
---
Certificate of Performance:
Colony Forming Units per gram
---
Conclusion ( INADEQUATE / FAIL):
The results apply only to the sample(s) tested. When assessed against the ISO11930:2012 (Cosmetics - Microbiology - Evaluation of the antimicrobal protection of a cosmetic products) criteria A, This sample Fails.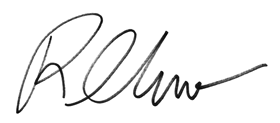 Paige Chandler
BSc BioChemisty (Imperial College London)
The Tramsheds, Coomber Way, Croydon, Surrey, CR0 4TQ
Tel: 020 8689 6489
Web: www.naturallythinking.com